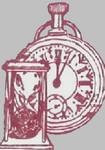 "IT'S TIME TO MAKE A CHANGE"

Bishop Joseph B. Lee, Sr., Founder

Our purpose is to reach a generation of people who have not experience the knowledge of God; and to introduce to them, faith and trust in the sovereign power of God through the person of Jesus Christ. Our objective is to Motivate, Educate,Stimulate, and Excite the community by offering resources,programs and facilites that are conducive to their needs.

CLICK ON A LINK BELOW AND VIEW OUR YOUTH, LABOR DAY BBQ FUN, MINISTERS, DANCERS AND MUCH MUCH MORE!!!!


*LABOR DAY BBQ FOOTBALL 2009*

http://www.youtube.com/watch?v=I9AlfxSAaUg

*MINISTER TORRELL LEE-JESUS IS THE VINE*

http://www.youtube.com/watch?v=I0OV8AFVFKE

*TLH JUNIOR YOUTH DANCERS- HOLY VISITATION*

http://www.youtube.com/watch?v=7mmQqT-QSy8

[